By scanning QR codes positioned around the tent, students were taken directly to Vote.org, a nonprofit, nonpartisan platform that allows voters to enter basic information to register to vote in all 50 states and territories, or to check the status of their existing registration.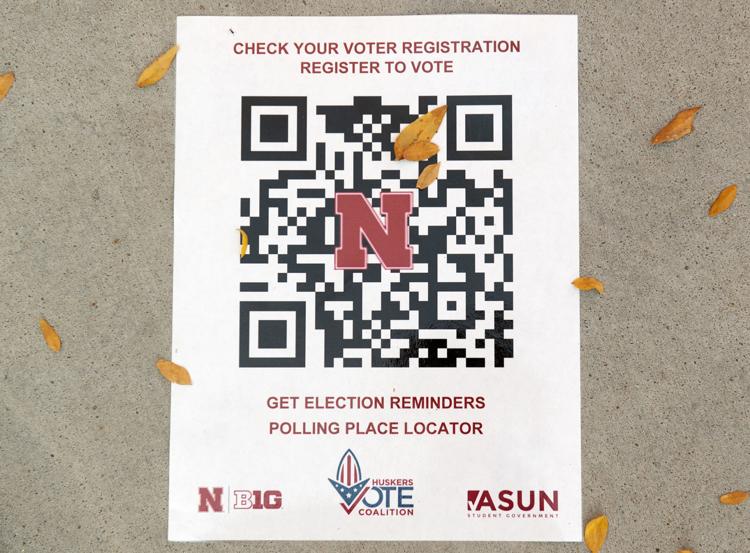 It's quick and easy, Collier said, taking just a few minutes in most cases. For students who may not be comfortable with registering online, the voter drive sponsored by the Huskers Vote Coalition and ASUN also had paper registrations for students to register to vote from their campus address.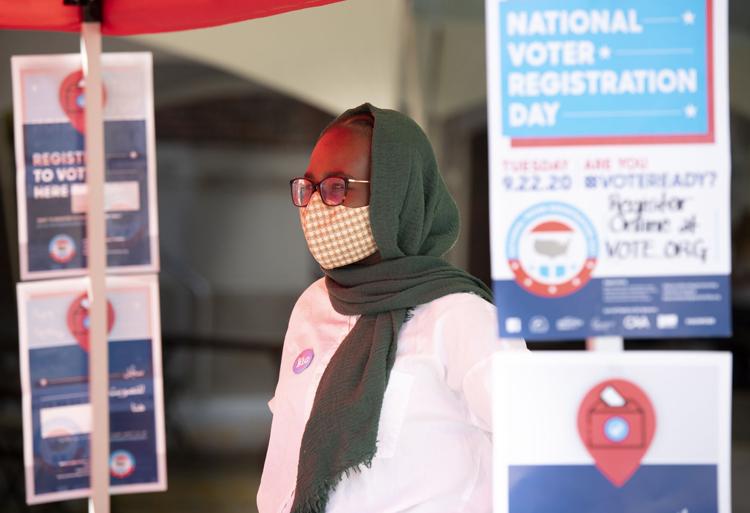 Working alongside Collier was Aiah Nour, the daughter of Sudanese immigrants, who said she tries to convey to her peers the importance of voting and the advantages Americans have over her native Sudan.
"The most fundamental duty of an American is to have a say on who leads them," said Nour, a senior biochemistry major from Lincoln and vice president of UNL's Black Student Union.
More college students are becoming attuned to the importance of civic engagement, she added: "I'm very hopeful that our generation and future generations will grow in understanding the value of voting."
The data on student voting at UNL backs Nour's feelings. Efforts to register UNL students to vote and encourage them to do so have been successful in recent election cycles.