Macaulay Culkin has caused a stir on social media by recreating the iconic poster for his 1990 movie Home Alone, using a unique face mask.
The 40-year-old actor quipped that he was "wearing the flayed skin of my younger self" as he posed next to a Lego model of the Empire State Building.
Culkin is set to make a high-profile return to acting with a role in the upcoming next season of American Horror Story, having only appeared on camera sporadically since his child star heyday in the 1990s.
Read more: Culkin recalls disastrous Tarantino audition
He urged his 1.1 million Instagram followers to wear their masks as well, in order to minimise the spread of the coronavirus pandemic.
The unconventional choice of face covering immediately sparked discussion on
…
Read More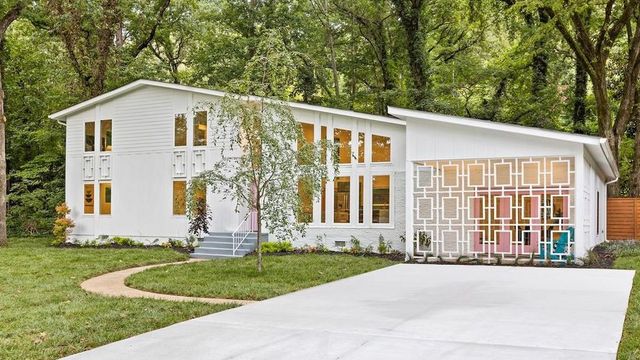 In Chattanooga, TN, home renovation pro Gary Crowe has been slowly changing the housing stock, in the same vein as Chip and Joanna Gaines in Waco, TX.
Published

A man obsessed with midcentury modern design renovates homes in Chattanooga, TN. He adds pops of color and emphasizes clean lines, dipping back into decades past for inspiration.
Sounds like the plot of an HGTV show, right?
In the same vein as Chip and Joanna Gaines in Waco, TX, Gary Crowe, 39, is slowly changing his city's housing stock. With his latest project—he's also the listing agent—he's now bought and renovated four homes on the same street.
"The look I was going for was Frank Sinatra," says Crowe of the four-bedroom, 3.5-bathroom home he's dubbed Palm Paradiso.
The freshly renovated residence sits
…
Read More