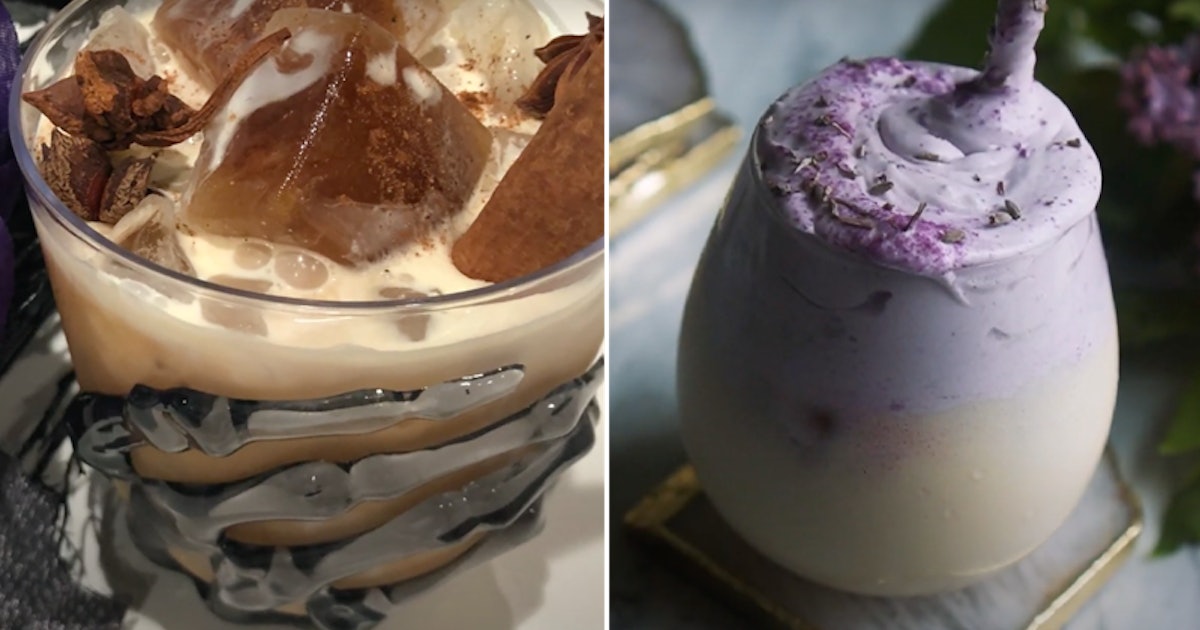 As soon as October hits, you're in full-on spooky mode. All you want to do is watch scary movies, make candy corn cocktails, and carve pumpkins. One way to embrace your spirited side is by creating these Halloween coffee drink ideas on YouTube.
Starting your day with a latte or cold brew is how you're able to manage the fall activities you have on the books, such as apple picking and frolicking in the fallen leaves. It makes perfect sense that you'd want to ditch your usual blend for a seasonal sip.
Plus, there are different ways to make your coffee Halloween-y, so you can have fun with it. Test out seasonal flavors like pumpkin spice or caramel apple. And if you're all about the presentation, make a few creepy concoctions that have Halloween candy garnishes and vampire "blood" whipped cream.
Not only do these Halloween coffee drinks fit your
…
Read More