Yale researchers have found ways to treat stroke patients that may otherwise be untreatable.
In a study published in the Journal of Neurosurgery, principal investigators Yale's Charles Matouk, MD, associate professor of neurosurgery, and Nils Petersen, MD, Ph.D. associate professor of neurology, show that a method called direct carotid puncture (DCT) offers a life-saving and surprisingly safe alternative to the standard mechanical thrombectomy for patients with difficult-to-access arteries.
Americans have more than 795,000 strokes every year, leading to 140,000 deaths annually. Treatment options depend on when the stroke patient is brought to the hospital.
During the first four-and-a-half hours after a stroke starts, patients can receive tissue plasminogen activator (tPA), a protein that breaks down blood clots. But after that, it's too late for tPA, as the risk of bleeding becomes too high. For the most severe subtype of stroke, caused by a blood clot
…
Read More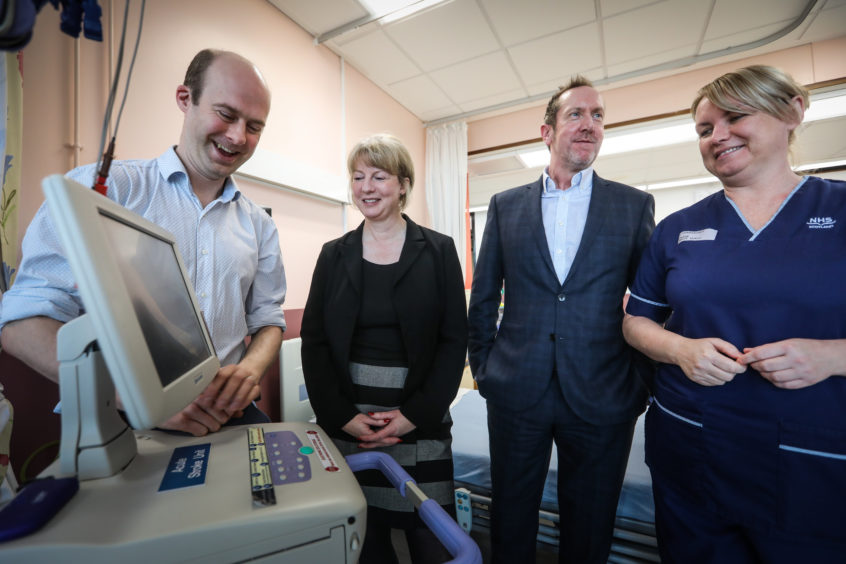 A new "centre for excellence" stroke unit at Ninewells Hospital has been praised after treatment in the region improved in the weeks after its launch.
A report on the hyper-acute stroke service, which was introduced at the hospital late last year, fund the percentage of patients receiving thrombolysis — medication to remove blood clots — in Ninewells increased from seven percent to around 20%.
The unit has also contributed to a reduction in "door to needle time" — the time between patients arriving in hospital and receiving thrombolysis.
The proportion of those receiving the treatment within half an hour of their arrival increased from 13% to 50%. Some 75% have been treated within one hour.
The findings are contained in a new Scottish Stroke Improvement Programme National (SSIPN) report.
It examines how units across the country performed against a number of targets, such as CT scans in 12 hours, swallow
…
Read More