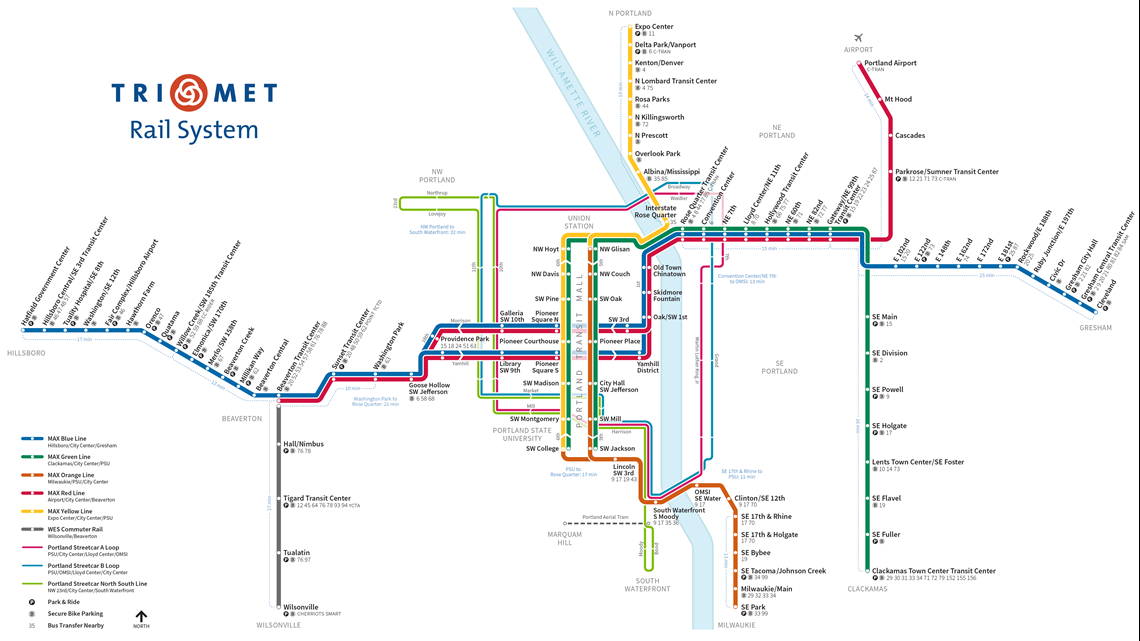 The Blue Line Improvement Project is nearing completion, but the final steps require a week-long closure of five Gresham stations.
GRESHAM, Ore. — Heads up for riders of the MAX Blue Line: TriMet is finishing some upgrades to the east end of the line in Gresham, starting this weekend. Part of the work involves rebuilding the only wooden trestle bridge in the entire MAX System.
The nearly year-long Gresham Max Improvement Project is in the home stretch, but that means there's a week of station closures and shuttle-bus detours for riders who typically use stops from Ruby Junction to Cleveland Avenue — that's the east end of the Blue Line.
Starting Sunday, TriMet will close those five stations to finish signal upgrades, improve the rail crossing at Eastman Parkway, which will close a section of the parkway for one day, and make repairs to a nearly 80-year-old trestle bridge over
…
Read More
On opening her new massage venture, Squeeze:
"Fast forward to now — or to a year and a half ago — when we started Squeeze." 
We had been running and operating Drybar with such success, and it was so amazing and humbling. My brother [Michael] — who's an amazing guy but doesn't have any hair and so doesn't have any use for Drybar personally — and I would always get massages. Michael was getting massages once a week and started to see the similarities.
The parallels between Drybar and Squeeze are interesting. Michael was really frustrated, saying, 'It's such a hassle when I want to go get a massage, and I have to call [to book one], and then I go and it's hit or miss.' He wondered, why isn't anyone doing it better? 
"With Squeeze, you can book on the app, you pay on the app, you
…
Read More