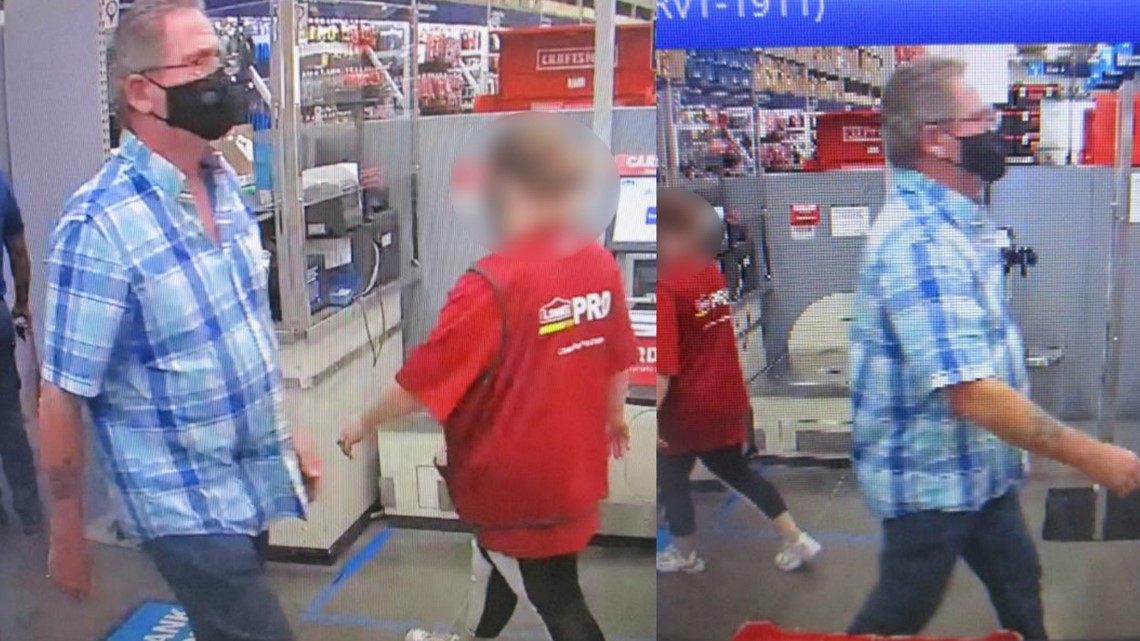 They say he filmed someone from under a bathroom stall.
RIVERVIEW, Fla. — Hillsborough County Sheriff's deputies are searching for a man they say was caught filming inside the restroom of a Riverview home improvement store. 
Deputies say the man entered the Lowe's on Gibsonton Drive in Riverview around 5:45 p.m. on Sept. 29 and immediately walked toward the store's bathrooms.
Later, around 6:30 p.m., the victim told deputies they saw the man reach under the bathroom stall with a cell phone to record them. According to law enforcement, the victim attempted to confront him following the incident, but the man quickly left the store. 
Surveillance video shows a man leaving in a dark-colored Chevrolet Suburban. 
Deputies say the man is between the age of 50 and 60 years old. Investigators say he was last seen wearing a white and blue paid button-up shirt, blue jeans and a black M5
…
Read More