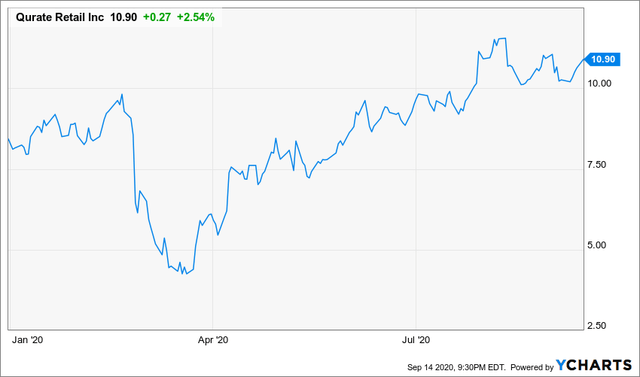 Strip malls are history. – Jeff Bezos
Let's be honest. Many of us have been spending a lot more time in front of our televisions and computer screens lately. Whether you're watching the Sopranos for the first time or placing your order for next Monday's grocery pick up, odds are you've been glued to your digital devices as well.
COVID-19 restrictions have zapped revenue from physical retail spaces, as consumers have been forced, or chosen in many cases, to remain home. It comes as no surprise that a company that operates popular online and televised brands, like HSN (formerly Home Shopping Network), would be positioned to benefit from this dramatic shift in consumer behavior.
Qurate Retail Inc. (NASDAQ:QRTEA) is a massive media conglomerate in the video and eCommerce spaces in North America, Asia, and Europe. The company employs over 25,000 individuals and oversees brands that reach nearly 400 million households,
…
Read More
One of Pittsburgh's best chefs, Justin Severino (of Cure, Morcilla and Salty Pork Bits) wants to teach you how to cook one of his great dishes. At the same time, he wants to raise money for kids who deserve a break.
Severino will supply the food — which you can buy as a meal kit — and then he'll take you through how to cook and present the meal via video.
That's the creative idea behind Quarantine Kitchen, a fundraiser on Saturday, September 26 benefiting  Make-A-Wish Greater Pennsylvania and West Virginia.
The innovative fundraiser will support the foundation's mission to fulfill wishes for kids with critical illnesses.
"I was really happy they called me," says Severino, who notes that all involved in his restaurants miss pre-pandemic times. "To not be able to experience the most basic joy that we get to experience in the restaurant — which is feeding people
…
Read More