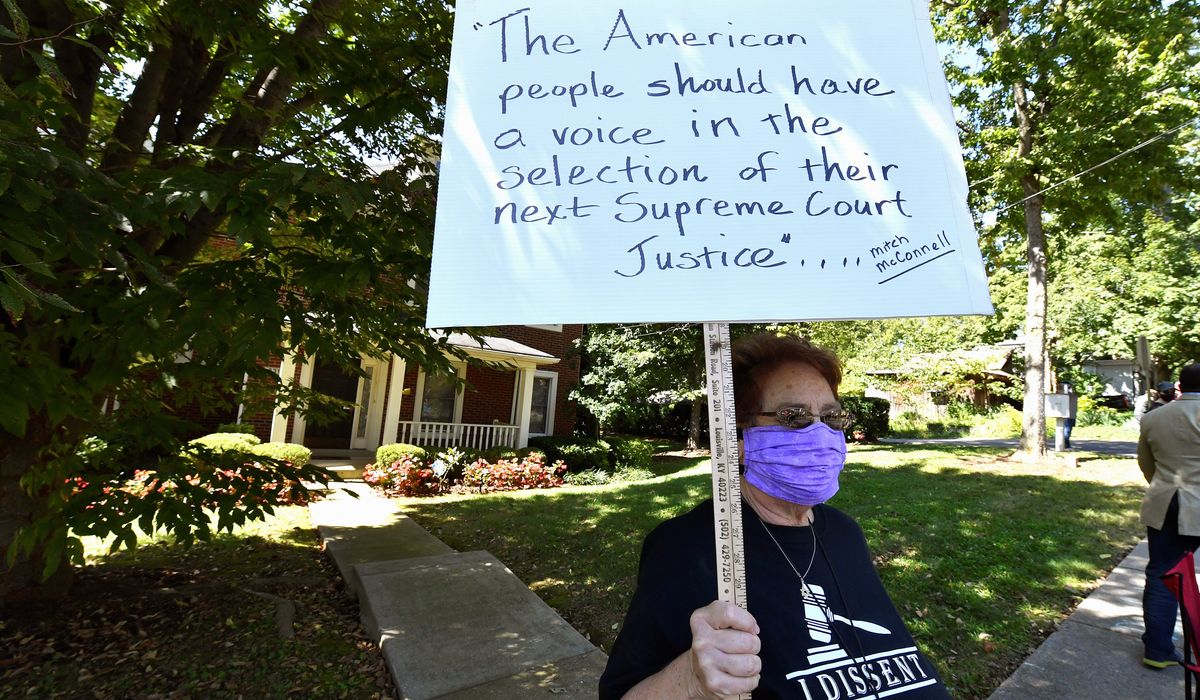 The Poor People's Campaign, a liberal advocacy group, had already planned to stage protests Monday at Mitch McConnell's home in Washington and his offices in Kentucky to demand the Senate majority leader pay for his "sins."
Organizers said those protests will take on new significance in the wake of the death Friday of Supreme Court Justice Ruth Bader Ginsburg and Mr. McConnell's plan to move quickly on a Senate vote on her replacement.
Now protesters expect a much larger crowd and intend to try to extend a traffic jam around Capitol Hill too, according to Zillah Wesley, one of the organizers.
"As a longtime D.C. resident, we're already jacked up," Ms. Wesley said. "You're really about to denigrate our Supreme Court? It's just like a worst-case scenario in my mind."
The protests will be the latest attempt on the political left to demonize the Kentucky Republican, a consummate Washington insider
…
Read More
Protests have always served as a format for citizens to make their voices heard on any number of issues. In 2020, protests have sprung up across the United States, primarily fighting for social justice, but a fair number expressing displeasure with pandemic restrictions and showing opposition to political candidates during election season.  


© Provided by Reviews.com
High Angle View Of Crowd On Street


Unfortunately, at a number of protests this year, demonstrations have turned violent and caused destruction, including damage to businesses, cars, personal homes, city property and more. In fact, the Property Claim Services, a unit of Verisk Analytics, designated riots throughout the United States between May 26 and June 8 as a multi-state catastrophe event, according to the Insurance Information Institute. Insurance industry analysts put the preliminary estimate for insured losses between $500 million and $900 million, a number that was expected to change, per the Insurance Information
…
Read More