284 Lowe's, RONA, and Reno-Depot stores and five distribution centres in the Lowe's Canada network joined forces as part of the largest Lowe's Canada Heroes Campaign to date
BOUCHERVILLE, QC, Oct. 14, 2020 /CNW Telbec/ – Lowe's Canada, one of Canada's leading home improvement retailers, is proud to announce that a total of over $2.1 million will be donated to more than 235 non-profit organizations and public schools across the country whose actions make them true heroes in their communities. This year, for the very first time, 47 stores affiliated with the RONA banner and five distribution centres in the network joined Lowe's, RONA, and Réno-Dépôt corporate stores in this flagship campaign. Throughout September, 289 Lowe's Canada network sites joined forces to raise funds in support of their chosen partner organization's mission or specific project. As in the past, 50% of the amounts raised were matched by Lowe's
…
Read More
At a meeting of the New Orleans City Council's Criminal Justice Committee last week, city officials presented the most detailed look yet at plans to retrofit a single floor of the New Orleans jail in order to create a suitable space to house detainees with acute and subacute mental illness — and to avoid the construction of a controversial new 89-bed jail facility known as Phase III.
The meeting on Thursday also signaled a shift in thinking by members of the City Council — in particular City Council President and District Attorney candidate Jason Williams — who in 2017 voted to move forward with the Phase III building and declined to advance the possibility of a retrofit option. Williams, at the time, called the Phase III facility a "moral obligation."
The only member of the City Council to vote against moving forward with Phase III in 2017 was LaToya Cantrell,
…
Read More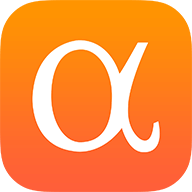 The Home Depot, Inc. (NYSE:HD) Goldman Sachs 27th Annual Global Retailing Virtual Conference September 10, 2020 11:40 AM ET
Corporate Participants
Craig Menear – Chief Executive Officer
Ted Decker – EVP Merchandising
Conference Call Participants
Kate McShane – Goldman Sachs
Kate McShane
Everyone thank you for joining us for our Virtual Lunch Presentation. My name is Kate McShane, I'm the hardline, broadline analyst here at Goldman Sachs. It's my pleasure today to introduce the members of the management team from the Home Depot.
Home Depot reported second quarter results recently with comps up over 23% with broad based strength throughout the quarter, all month for over 20% in every region comps double-digit and strong demand was carried through to the first two weeks of August with comps still at similar levels, 13 of 14 merchandise departments posted double-digit comps with DIY still outperforming but Pro accelerating meaningfully versus Q1.
We're
…
Read More