As Summer is starting to fade like jeans in the sun, and Autumn creeps into the picture, there are some essentials, other than a facemask, that men should consider for the new work-from-home experience. With most of your 'to-do' going on at home, getting dressed for work these past few months has been a new endeavor for all of us. 
Some maintained dignity, but others (many others) have made little effort to uphold a visual standard for their appearance as a contributing member of society.
We let our hair grow and let our style simplify itself through the natural process of not having to go to a legitimate office or in-person meeting. The same shirt for days or the go-to Zoom
…
Read More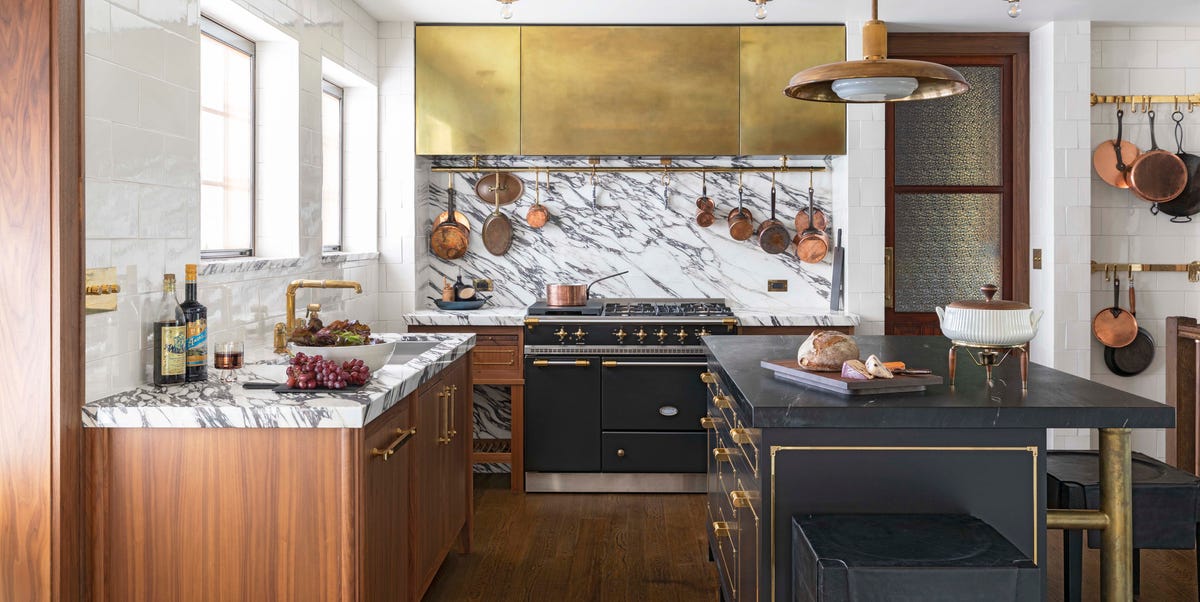 Tudor homes are as famously dark and moody as the late-medieval British epoch in which the architecture was born—but that's just the way the owner of this Montclair, New Jersey, abode likes it. "He's an old-school guy, so we came up with a men's club aesthetic," says his designer, Birgitte Pearce, who is originally from Denmark. "A timeless kitchen doesn't have to be white!"
The client has a basement workshop "that's his palace," Pearce says, and one goal was to bring back the basement stairs. The new stairwell's line of walnut dowels with brass standoffs ended up as muse for the entire remodeling project. Now, the living metal supplies its burnished charms everywhere, from the drawer pulls to the range hood.
Carrying these tones throughout the house allowed the designer to visually connect the adjacent rooms without opening up walls, a move that would have left the Tudor bereft of
…
Read More