The frightening reality is that Halloween will be a little different this year, with the COVID-19 pandemic far from over. But it's not entirely canceled! While we're advised to stay away from indoor parties, door-to-door trick-or-treating, and walking through haunted houses, there are still a whole host of fun ways to get in the spirit.
And it all begins at home. Get ready to trick out your place into a Halloween masterpiece with some of the same smart devices you rely on to make your life easier.
…
Read More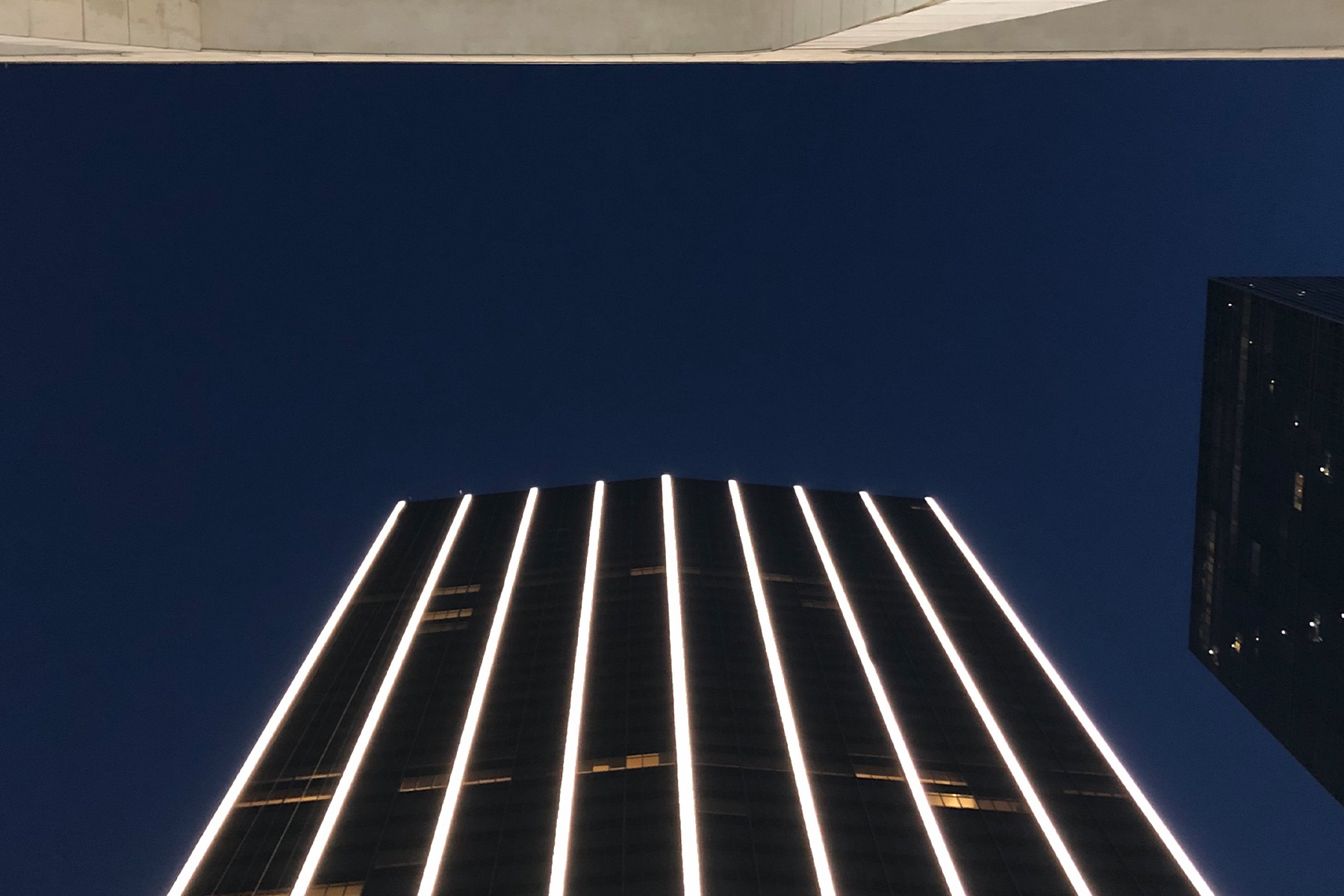 Ten years ago, the vertical white lights on the former First National Bank tower were turned off after the building closed. Now the 55-year-old Elm Street landmark is being transformed as part of a $450 million redevelopment project. Award-winning real estate firm Todd Interests is developing office spaces for tenants like Downtown Dallas Inc., as well as luxury apartments, restaurants, retail, and a 219-room Thompson Hotel. Renamed The National, the 52-story high-rise is scheduled to open by the end of this year. The lights have already been turned back on.
This is one of the state's largest adaptive reuse projects, and DDI will stake its claim on a bottom floor space that will be visible from the street. This has for years been downtown's largest vacant block, a monstrous building covered in fencing whose developers just couldn't get the financing to make what they called the Drever a reality. But
…
Read More
Metro Creative
It begins to look a lot like Christmas when twinkling lights brighten up homes inside and out. Few things liven up the season more than holiday decorations, particularly clear and colored lights. Prior to taking out the lights, ladder and thermos of coffee to get you through the job, it's important to note that there are right and wrong ways to hang holiday lights.
• Sketch out your plan. Start by taking a few photos of your home from various vantage points. Print out the photos on regular paper so that you can draw your lighting arrangement and decoration placement right on the photos to see how things will look.
• Measure the area. Use a measuring tape to roughly measure the width and height of eaves or other areas of the home where you plan to hang light strands. Calculate how much overall footage you will need
…
Read More