Another day game, another bunch of home runs at Dodger Stadium.
Halfway through Game 2 of the Athletics' American League Division Series against the Houston Astros in Los Angeles, there have been five home runs between the teams, including a back-to-back pair from the Astros' Martin Maldonado and George Springer in the top of the fifth inning.
ANOTHER #SpringerDinger. 😱 pic.twitter.com/3ENfHJubyw

— MLB (@MLB) October 6, 2020
It marks the second straight day of at least five home runs in the first five innings in this series, which has featured 11 home runs in its first 14 innings.
A's starting pitcher Sean Manaea was pulled from the game in between the back-to-back home runs after giving up his second of the day.
Six of Tuesday's seven runs have come via the long ball, and for the second straight day an Astro has recorded a pair of home runs —
…
Read More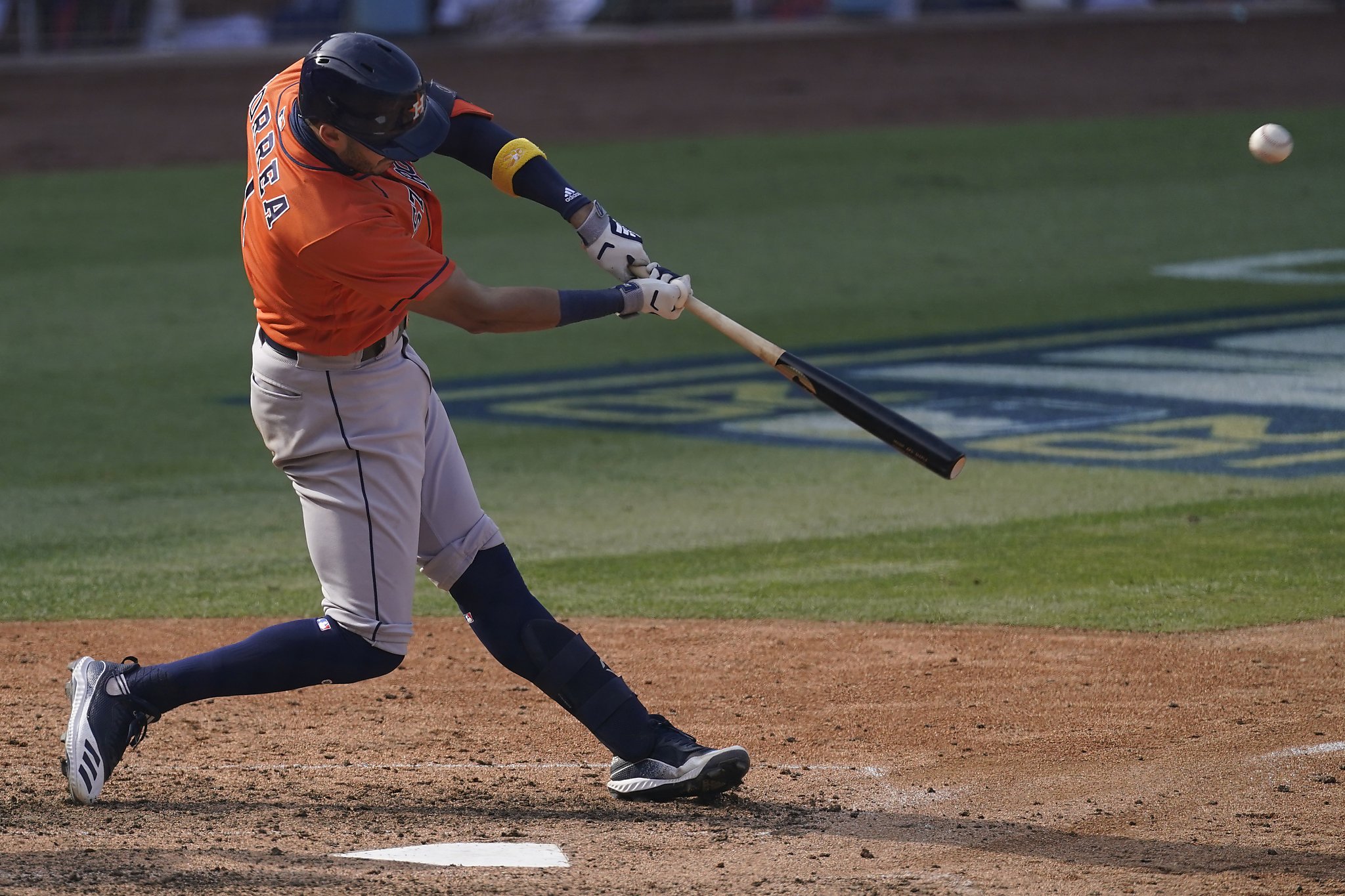 On a hot October afternoon at Dodger Stadium, in a baseball season of rampant strangeness, the A's and Astros staged a 21st-century, playoff version of "Home Run Derby."
That's now an annual staple on the eve of the All-Star Game (in normal times), yes, and the original version also took place in Los Angeles. The television show was filmed at old Wrigley Field in December 1959, aired from January to July of 1960 and was abruptly canceled after host Mark Scott died of a heart attack.
…
Read More