It's been a little over a month since the University of Utah officially announced they would begin tearing down the south endzone structure of Rice-Eccles Stadium. That decision has led to an accelerated renovation schedule, as construction crews have transitioned to phase two in the renovation, which wasn't set to begin until after a 2020 football season.  The layout and blueprint for the new Ken Garff Performance Zone have been made public and it has just about everything you could hope for. 
The team level layout includes: home and away locker rooms, hype room (home team), head coach lounge and office, offensive and defensive coach locker rooms, new home team press room, VIP lounge, an indoor field club, outdoor club patio, and much more.  The seating level includes 14 new suites, while the concourse level includes new concessions, restrooms, and team store.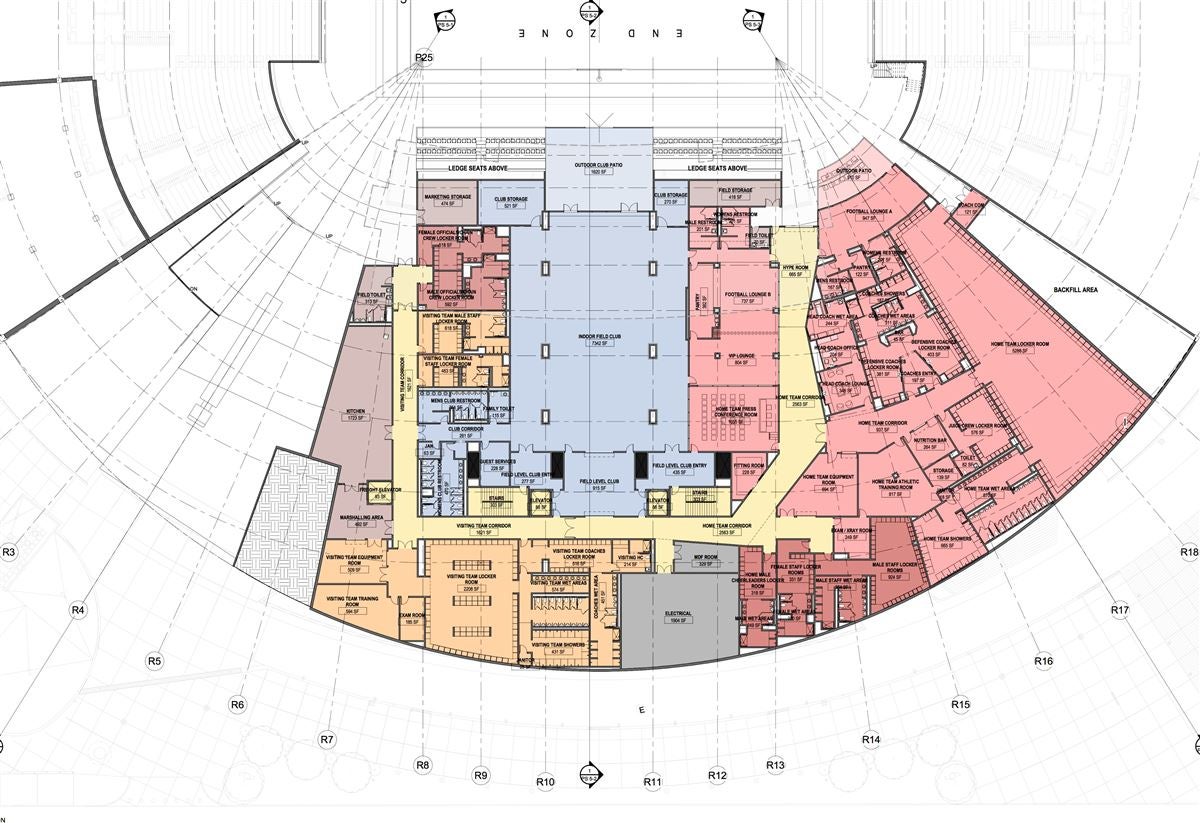 The estimated $80 million expansion includes plans for enclosing the bowl by connecting the east and west concourses on the south end. Increased capacity by 5,637 from 45,807 to 51,444, and features premium seating plus new hospitality areas, locker rooms, sports medicine and training facilities, as well as equipment, media and recruiting areas are also planned.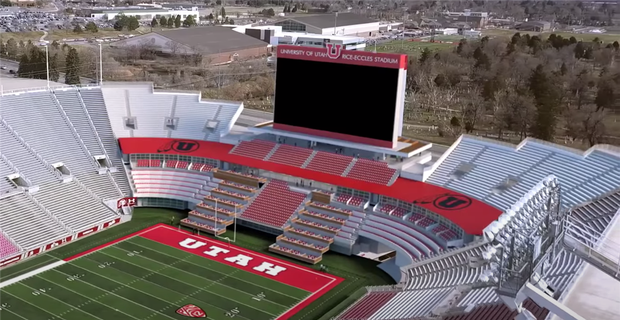 The south end zone project will also enhance the fan experience by adding premium seating in luxury suites and loge boxes, as well as club, ledge and rooftop seating. A kitchen, recruiting lounge, field-level club lounge and outdoor patio are also in the plans. Of the $80 million cost, $17.5 million of which has been paid for by way of donation of Ken Garff family. Donations, ticket sales, season ticket holders and the general revenue of the stadium will largely pay for the remaining $62.5 million cost of these renovations. 
Demolition of the Spence Clark Football Center was originally scheduled for after the completion of the 2020 season, with a timeline to be completed for the season opener in 2021. With deconstruction beginning now, that should move up the timeline for completion of the Ken Garff Performance Zone by three or four months. 
"The stadium expansion will be a great addition to an already outstanding college football venue and will put us right in line with the rest of the Pac-12 in terms of capacity," said Kyle Whittingham, head football coach. "The game-day atmosphere in Rice-Eccles Stadium is incredible and is about to get even better. The new locker rooms, sports medicine facilities and hospitality areas will be a huge plus in recruiting. We want to thank President Watkins, Mark Harlan and our donors for stepping up to make this a reality."
Outside of today's announcement that deconstruction has begun, there have not been additional details announced that a timeline has been accelerated but Mark Harlan recently shared in a media availability session that plans could potentially change. Originally, deconstruction would only begin at the completion of phase one of the project, which included all the underground utility and foundation work.
Time is crucial in any construction, and by tearing down the SEZ structure now this will save time on the back end of the renovation plan, which is set to be completed by the beginning of the 2021 season.