Discharge of sewage and lack of desiltation prove bane for waterbody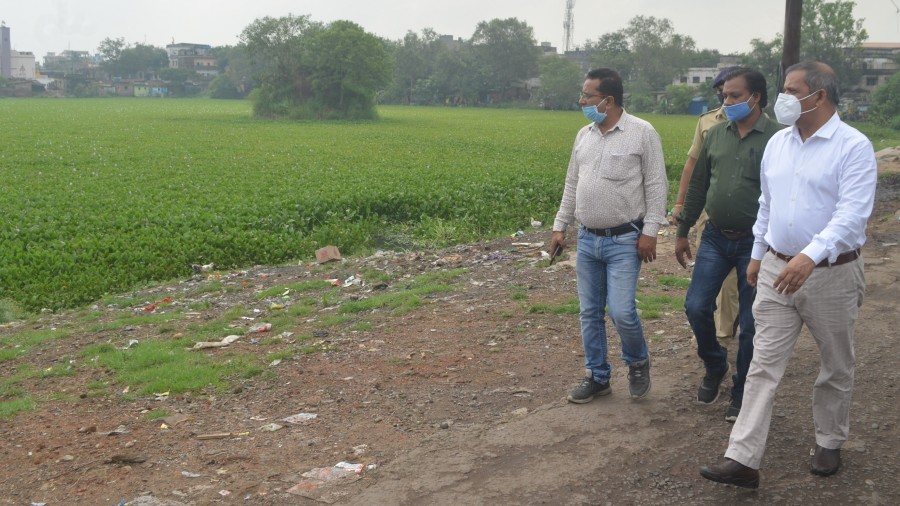 ---
---
More than 50 residents of Jharia on Friday walked in a protest march and shouted slogans demanding the renovation of the historic Raja Talab which has fallen into disrepair. 
The protesters, led by former councillor Anup Sao and NGO Institution for National Amity founder Pinaki Roy, raised slogans against the Dhanbad Municipal Corporation and district administration and demanded a probe into the allegations of corruption in the renovation of the pond.
Established by a former ruler, Durga Prasad Singh, on 8.26 acres, the pond was once the centre of all religious activity in Jharia, including the celebration of Chhath Puja and Durga Puja and the performance of last rites. The pond, however, has become polluted due to a host of reasons, including the discharge of sewage and washing of clothes, dishes and domestic animals by residents of nearby areas. 
A contract worth Rs 25 lakh for the beautification of the pond, including installation of streetlights, desilting, construction of roads all around the waterbody and barricading it, was awarded to Sujit Construction in 2010, but the company abandoned work in the middle of 2011 as the JCB machine engaged in desilting could not operate due to the discharge of sewage. The company was paid Rs 6 lakh only due to the non-completion of work and also blacklisted by the Dhanbad Municipal Corporation.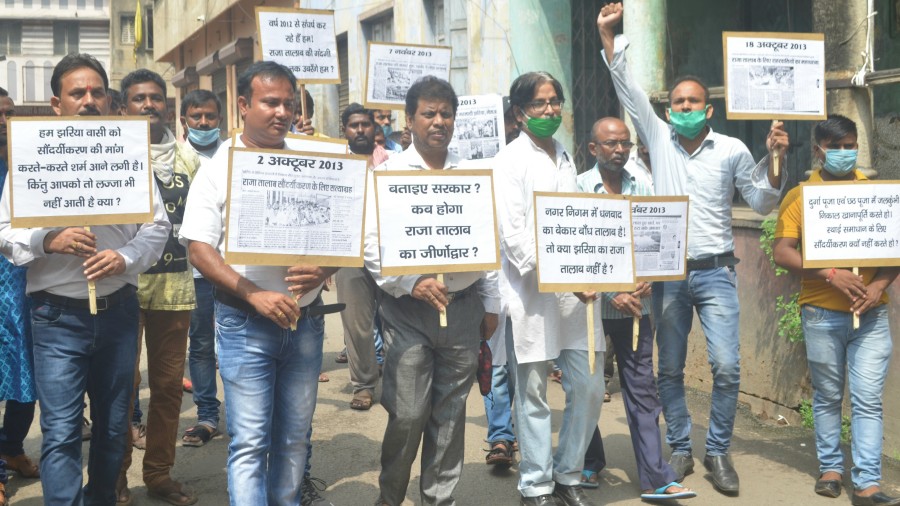 A separate contract was awarded to another company in 2011 for the construction of a drain all around the pond to prevent the discharge of sewage, which was completed on time.
The pond, however, remained polluted due to a lack of desilting.
"Desilting of the pond was carried out by the Dhanbad Municipal Corporation at a cost of around Rs 56 lakh during 2016, which led to an improvement in the situation. But things got worse again due to the discharge of sewage and other waste material from the adjoining homes and shops situated on the bank of the pond," said Sao.
Meanwhile, Dhanbad municipal commissioner Satyendra Kumar carried out inspection of the pond and took stock of the situation.
He said that the cleaning of the pond will be carried out soon under the Mukhyamantri Shramik Rojgar Yojana.