Sample size and study duration may be a factor in null outcome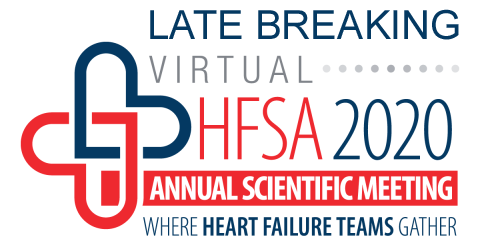 Neprilysin inhibitors have vasodilatory, anti-hypertrophy, anti-fibrotic, and sympatholytic effects, all of which suggest that they could slow or prevent the left ventricular remodeling that may occur following myocardial infarction — remodeling that leads to heart failure.
That was the hypothesis that British Heart Fund researchers tested in a randomized trial comparing sacubitril/valsartan to valsartan alone in patients at high risk for heart failure following MI.
But Kieran Docherty, MD, of the British Heart Fund Research Centre at the University of Glasgow and Queen Elizabeth University Hospital in Glasgow, and colleagues found that "patients with asymptomatic left ventricular systolic dysfunction (and low NT-proBNP levels) following MI did not achieve a significant reverse remodeling effect with sacubitril/valsartan compared to valsartan."
Docherty said he and his colleagues enrolled patients who were at least 3 months post-MI, had an LVEF of 40% or less, were taking a beta-blocker unless contraindicated, and could tolerate an ACEi or ARB. The trial excluded patients with atrial fibrillation, SBP less than 100 mmHg, and reduced kidney function. It was a trial of asymptomatic patients; thus, patients in NYHA class II or higher were excluded.
In his presentation during a late-breaking clinical trials session at the 2020 Heart Failure Society of America virtual meeting, Docherty noted that most of the 93 patients randomized were about 4 years out from MI.
That extended post-MI time might explain the failure to observe a benefit, said James E. Udelson, MD, of the Cardiovascular Center at Tufts Medical Center in Boston, who served as the study discussant.
Udelson pointed out that the trial design stipulated 3 months or longer post-MI, but the actual participants included in the study sample were closer to 48 months post-MI. "It's really important to understand that this is not a study of early remodeling, but of late remodeling," Udelson said.
The study was well-designed, he said, but it might have been methodologically flawed because the sample size was too small, and the duration of follow-up was probably too brief. The null finding after just 12 months rules out a rapid or large change in end systolic volume, but "it is possible — and indeed plausible — that Sac/Val favorably affects late post-MI remodeling and outcomes but requires larger sample with longer duration to be demonstrable," he said.
The primary outcome of the study was change in left ventricular end systolic volume index (LVESVI), and secondary outcome measures were change in NT-proBNP from baseline to 12 months; change in high sensitivity troponin I (hs-TnI) from baseline to 12 months; change in left ventricular end diastolic volume index (LVEDVI), left atrial volume index (LAVI, LVEF, and left ventricular mass index (LVMI) from baseline to 12 months; and change in patient assessed quality of life.
The researchers estimated that a sample size of 100 patients would provide more than 90% power to detect a "minimally important difference of 6 ml/m2 in LVESVI." The primary analysis reported by Docherty was based on findings from 90 patients, 46 of whom were randomized to sacubitril/valsartan and 44 of whom were randomized to valsartan alone — of the 93 patients initially randomized, three patients (1 from sac/val group; 2 from valsartan alone group) had incomplete primary endpoint data. About 90% of patients were men in their early 60s.
Background medications taken by study participants included:
Antiplatelets
Statins
ACEi
ARB
Beta-blocker
MRA
Diuretics
Anticoagulants
The median baseline NT-proBNP was 216 pg/ml in the sacubitril/valsartan arm and 242 mg/ml in the valsartan arm, while median hs-TnI was 4.1 pg/ml and 5.7 pg/ml, respectively.
"The between group difference in the primary outcome of LVESI was −1.9 ml/m2 , which did not meet the prespecified between group difference for significance," Docherty said.
Likewise, when compared to valsartan alone, treatment with sacubitril/valsartan "did not significantly reduce the levels of NT-proBNP or hs-TnI."
An exploratory endpoint — atrial natriuretic peptide (ANP) — did reach a statistically significant between group difference of 0.13 ng/ml (P =0.013), as the ANP levels increased significantly with sacubitril/valsartan, Docherty said.
Nonetheless, he concluded, "the findings do not support any beneficial effect of the addition of neprilysin inhibition to the current standard of care on cardiac structure and function in this population."
Note that this report is based on a presentation at a scientific meeting and the results should be considered hypothesis-generating until published in a peer-reviewed journal.

Be aware that patients entered the study about 4 years post-MI; thus, it is unknown if earlier intervention with neprilysin inhibitors would be more effective.
Peggy Peck, Editor-in-Chief, BreakingMED™
The trial was funded by the British Heart Foundation and trial medication was supplied by Novartis Pharmaceuticals.
Docherty had no disclosures.
Cat ID: 3
Topic ID: 74,3,3,707,192,925,706