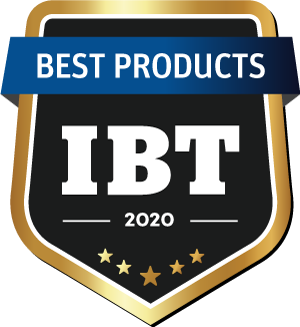 In the age of Covid-19, working from home has become the norm for many people. Different professionals in all business sectors have had to set up a home office to get things done effectively.
For your home office to be a productive space, there are certain things that you should have, such as a good working laptop or PC, a good pair of headphones, and much more.
Setting Up Your Home Office
Hopefully, where you work at home is able to replicate a traditional office environment effectively. We understand that some homes have limited space, and oftentimes the dining room table doubles up as a workspace.
Whatever the case may be, it's possible to set up this space to accommodate your work schedule reasonably well.
We've scoured the internet and spoken to real people when searching for the 5 most essential elements to a well-functioning home office. We stayed mindful of each product's cost since we know that no one wants to break the bank to buy office equipment.
Additionally, we considered the availability of these items online as well as their versatility in terms of use, as well as portability, should you have to pack away your office each evening.
Comfortable Seat
For most people, working from home means sitting on any available seat in the house. Sometimes it could be a straight-backed dining chair, whereas other times you may be sprawled out on the sofas in your living room.
All of these options can not only be uncomfortable but are bad for your back and posture in the long run. Ensure that you get a proper office chair that offers you the support you need and longer hours of comfortable sitting. Here are our top two picks:
AmazonBasics Swivel Office Chair
At under $100 dollars, this office chair comes with great features such as comfy cushioning on the seat and back for comfort, an easy to assemble design, and a pneumatic seat-height adjustment.
This chair is a fantastic addition to any home office if 11,000+ 4.2 out of 5-star ratings are anything to go off of.
Hbada Office Task Desk Chair
If you don't mind spending a little bit more, this is the perfect chair for your home office. It takes up very little space, has excellent lumbar support, and sports a breathable backrest that's supportive as well.
With an average rating of 4.3 out of 5 stars, this is a chair you should consider having for your home office.
PC or Laptop
A good PC or laptop is the ultimate essential for your home office. The machines that we zeroed in on have great specs that make them very fast and easy to use.
Acer Aspire TC-885-UA92
This PC made it to our list thanks to its promise to deliver a speedy performance at a reasonable price. It has an attractive, sleek design that takes up very little desk space. Additionally, this PC is Bluetooth and WiFi-enabled with an Optical drive and a USB-C port.
Dell XPS 13
This laptop is highly durable with a sturdy design. The baseline storage on this laptop is decent, with 16GB of RAM and 256GB storage, which should be plenty for a work computer. This makes for a great work computer without breaking the bank.
Lighting
Working in a poorly lit room can be such a bummer, even affecting your productivity. Good lighting is vital to a nice working environment, especially if you don't want eye-strain. It's essential that you get your lighting right, especially for online video meetings.
Here are two of our top picks of lamps for your home office.
Brightech LED Home Office Floor Lamp
This floor lamp creates the perfect ambiance for working as well as that nifty look to your office. The light from this lamp will easily brighten up a medium-sized room with ease without being harsh on your eyes. It's also easy to assemble and very reasonably priced.
Brightech Sky LED Torchiere Super Bright Floor Lamp
This LED light provides the brightness that you need without increasing your energy bill. Its head can pivot around to point light to any direction of your office.
The base of this light is weighted for safety purposes, especially if you have pets or children. With a warranty of 3 years, you're sure to get your money's worth. An average 4.6/5 rating can't lie!
Stable Internet Connection
The last thing you want to deal with is a shaky and weak internet connection, especially for those high-level, important meetings with your supervisor. A stable internet connection essential to any home office, as there are many tasks that you cannot do without it.
Verizon Internet
This internet provider has great speeds starting from 100Mbps to 940Mbps thanks to its fiber connection.
The company provides two different plans for a home internet connection to fit your budget depending on your needs. They have a monthly billing system, which makes it easy to manage as you pay other bills. They're America's most reliable network for a reason!
AT&T Internet
For high-speed internet connection either via fiber or DSL, you should consider AT&T. With monthly plans starting at $50 and internet speeds of up to 940 Mbps, you can be sure you'll have a stable connection at all times.
Work Desk
You need a work desk or table that will not take up too much space, especially if your 'office' is in a common space in the house, such as the dining or living room. A good desk should be able to hold your PC or laptop, have space for a printer, and some space to place writing materials. Here is the one workstation we settled on for you.
Tribesigns Computer Desk
The Tribesigns Computer Desk is a sturdy desk with legs made of metal. The legs have adjustable leg pads to keep the desk stable even on an uneven floor.
It has enough space for your computer and writing materials, with lots of legroom for tall folks as well. Another great feature is its scratch and water-resistant surface and the fact that it is super easy to assemble.
With all of this in hand, you should have a home office of unparalleled productivity and comfort.