Becoming a homeowner can change your financial picture — for better and for worse.

It's no secret that buying a home is a big undertaking. Between applying for a mortgage and coming up with what could be a sizable down payment, it's clearly not the sort of decision anyone jumps into overnight.
But as much as you can prepare for owning a home, once you're in that situation, you may find that your financial picture changes — in some ways for the better and others, less so. Here are a few ways your finances might take a different direction once you have a mortgage in your name and a home to keep up with.
1. You'll need a larger emergency fund
As a general rule, it's smart to have three to six months' worth of living expenses in an emergency fund. That way, if you lose your job, you'll have a way to pay your bills.
But once you own a home, unemployment is not the only thing you need savings for; you'll also need money to cover unplanned home repairs. And some repairs can be expensive. The average cost to replace a roof, for example, is $8,024, according to HomeAdvisor. That's just one example, but the point is that when you own a home, expenses like this can arise, and your emergency fund will need a lot of padding to ensure that you're covered.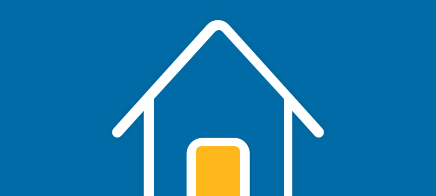 Can you secure a mortgage rate below 3%? Check rates instantly to see
9 in 10 Americans can qualify to refinance their mortgage. With mortgage rates plummeting to multi-decade lows, there's no better time to cut your monthly mortgage payment.
See your rate
When you rent an apartment, all you really need to do is pay your landlord rent every month. When you own a home, suddenly, every single maintenance item is on you. And while you'll save money by doing that work yourself instead of outsourcing it, you may find that it still costs you extra.
For example, you can remove your own snow in the winter instead of hiring a service to do it for you, but then you'll need to buy and maintain a snowblower, and also buy gas for it. Similarly, you can power-wash your own deck once a season instead of hiring a contractor, but you'll need to rent a pressure washer. Be sure to incorporate home maintenance into your budget to avoid running into money problems.
3. You'll have more options for borrowing money
While owning a home will cost you more in certain ways, it will also potentially open up more affordable borrowing opportunities. Specifically, you may be able to take out either a home equity loan or home equity line of credit (HELOC) if the need to borrow money arises. Since you are using your home as collateral, the interest rates will generally be lower than those of unsecured personal loans.
With a home equity loan, you borrow a lump sum and pay it off in equal installments over time. With a HELOC, you don't borrow money outright. Rather, you get approved for a line of credit you can tap when you need to within a preset period of time — usually 10 years, but sometimes less or more. The benefit of a HELOC is that you only draw from it as and when you need to, thereby potentially minimizing your interest costs. Both options, however, are relatively affordable in the grand scheme of borrowing money.
Buying a home can impact your finances in many ways, so it's important to go in prepared. If you're not sure you're ready to buy, it could pay to sit tight and wait until you're in a more solid place financially. On the plus side, owning a home also gives you a chance to build equity — equity you can borrow against. Not to mention that you're no longer throwing money away on rent. And that alone is worth the effort of saving for a place of your own.