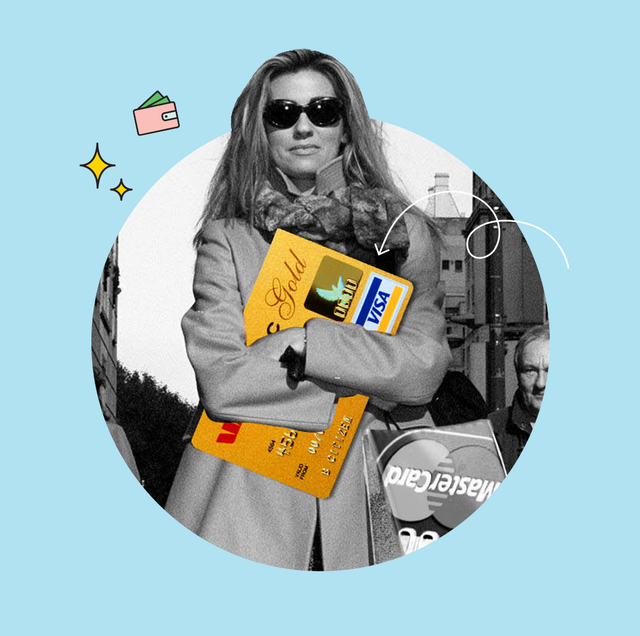 khadija horton
Somewhere along the line, gift certificates earned a reputation—one they absolutely do not deserve, IMHO—for being lame gifts. I mean, think about it! If you had a choice between getting a weird present that you'll inevitably regift or a money voucher to all your favorite places, you'd choose the money every time, right? Sure, shopping for a gift card takes minimal effort or creativity, but I argue that's not a bad thing. Shopping for gift certificates takes all of two seconds, and you know the recipient is definitely gonna like it (you know, because they can buy p much anything?!). No time or money wasted.
But before you go off and stock up on a bunch of the same gift cards to give every person in your life, consider giving it a slightly more personal touch. Your dad most definitely shops at different places than your teenage sister, know what I mean? To help you out, we've created a gift guide to the best gift card ideas, based on what the person's likes or interests are. Scroll until you find something that sounds like them, then get to shopping.
Advertisement – Continue Reading Below
1
if they're makeup-obsessed
Gift Card
Fenty Beauty
fentybeauty.com
We all have that one person in our lives who loves makeup or skincare more than they love us, and that's okay. We love them anyway, so much so that we'll even gift them cash to shop their favorite brands, like Fenty Beauty and Fenty Skin.
2
if they like tech gifts
Gift Card
Apple
amazon.com
If you're shopping for a coworker or someone that you just don't know that well, the easiest and most appropriate route would be an Apple gift card. It is 2020, so I need not explain to you what Apple products are, which means you won't have to explain it to the recipient either. 
3
if you have no idea what they like
Gift Card (plus $5.95 Purchase Fee)
Visa
amazon.com
While we're on the topic of people you don't know that well, and thus, you don't know what to get them, let them figure out for themselves what they want with this gift card that lets them shop pretty much anywhere.
4
if they need a new pair of sneakers
Gift Card
Nike
amazon.com
I know I said you shouldn't grab a handful of the same gift card and give them to everyone on your list, but with a Nike gift card, you can actually do just that. Everyone from a new mom (have you seen baby Nikes? So. Cute.) to a teenage boy could use one of these.
5
if they can't live without trendy coffee drinks
Gift Cards – Email Delivery
Starbucks
amazon.com
Let's face it, they're already spending way too much money on Starbucks runs every morning (okay, fine, and every afternoon), so help the coffee drinker in your life and get 'em a couple cups on you.
6
if they hate cooking but love food
Gift Cards – Email Delivery
DoorDash
amazon.com
Some people ask for kitchen gadgets for the holidays, while others prefer NYE takeout. If the latter category sounds like someone you know, you already know what to get them this year (hint: this).
7
if they love online shopping
$50 Gift Card in a Black Gift Box
Amazon
amazon.com
Sometimes people need stuff like toilet paper, but that's not really a fun Christmas gift to give. Instead, give them an Amazon gift card so they can get call the wants and the needs.
8
if they could use some self-care
Gift Card
SEPHORA COLLECTION
sephora.com
Not only the makeup-obsessed would want one of these bad boys. With all the skincare, haircare, and fragrances they carry, even a makeup newbie could use a gift card to shop here.
9
if they could use a vacation
$50 Gift Card
Airbnb
amazon.com
They're probably not doing too much traveling right now, but this gift card will give the traveler in your life something really, really exciting to look forward to. 
10
if they love shopping
Gift Card – Email Delivery
Nordstrom
nordstrom.com
Another one of those gifts that could potentially work for anyone on your list is a gift card to a department store like Nordstrom. They carry everything, like shoes, cosmetics, handbags, ties, coats, bedding, swimwear—should I keep going or do you get the idea? I think you get it, so go ahead and get one or two of these.
11
if they love home decor
Gift Card
West Elm
westelm.com
These days we're spending more time than usual at home, which means you know more than a few people who have arranged and rearranged their homes more than a few times. I think you know why a home decor gift card would make a good gift for them.
12
if they love working out
Gift Card
Outdoor Voices
outdoorvoices.com
Did someone say "spending more time than usual at home" just now?! If you know someone who has picked up a new workout routine over the last few months, they're gonna want some new workout clothes. This line has options for men and women, so grab a couple of these cards.
13
if they love trying clean hair products
Digital Gift Card
Adwoa Beauty
adwoabeauty.com
From shampoos and conditioning treatments to curl defining products and shine oil, this gender-neutral (and clean!) beauty brand has something for everyone with curly or kinky hair. The only thing better than giving your friend a product from this line is giving them a gift card so they can pick their own favorite products from the line.
14
if they're a homeowner
Gift Card E-mail Delivery
Lowe's
amazon.com
No, Lowe's gift cards aren't just for dads (although, yes, he would be stoked to get one, too). If you've got a friend who recently became a homeowner or know someone who's become a full-time DIYer, they would use every last penny on this thing. 
15
if they love music
Gift Cards – Email Delivery
Spotify
amazon.com
Not to state the obvious, but your music-obsessed friend would really love a music-themed gift. If they're still stuck listening to commercials on their Spotify, give them the gift of ad-free music with a little premium action.
16
if they shop sustainably
e-Gift Card
Girlfriend Collective
girlfriend.com
If the person you're shopping for lives in leggings, they need a pair of these cult-favorite ones, which, BTW, are made out of recycled water bottles. And if leggings aren't their thing, they can shop from a range of sustainable lounge and workout wear so they can feel good about their purchases and feel good while wearing them.
17
if they love comfy underwear
eGift Cards
Nubian Skin
nubianskin.com
$25.00
Give this gift card to your loved one so they can pick out the perfect shade of nude bras, panties, shapewear, and swimwear for their skin tone from this hosiery brand for women of color.
18
if they love athleisure
Digital Gift Card
BANDIER
bandier.com
Whether they love being active or just love looking like they are, they'd love to shop this luxe athleisure wear from this store—on you, of course.
This content is created and maintained by a third party, and imported onto this page to help users provide their email addresses. You may be able to find more information about this and similar content at piano.io
Advertisement – Continue Reading Below