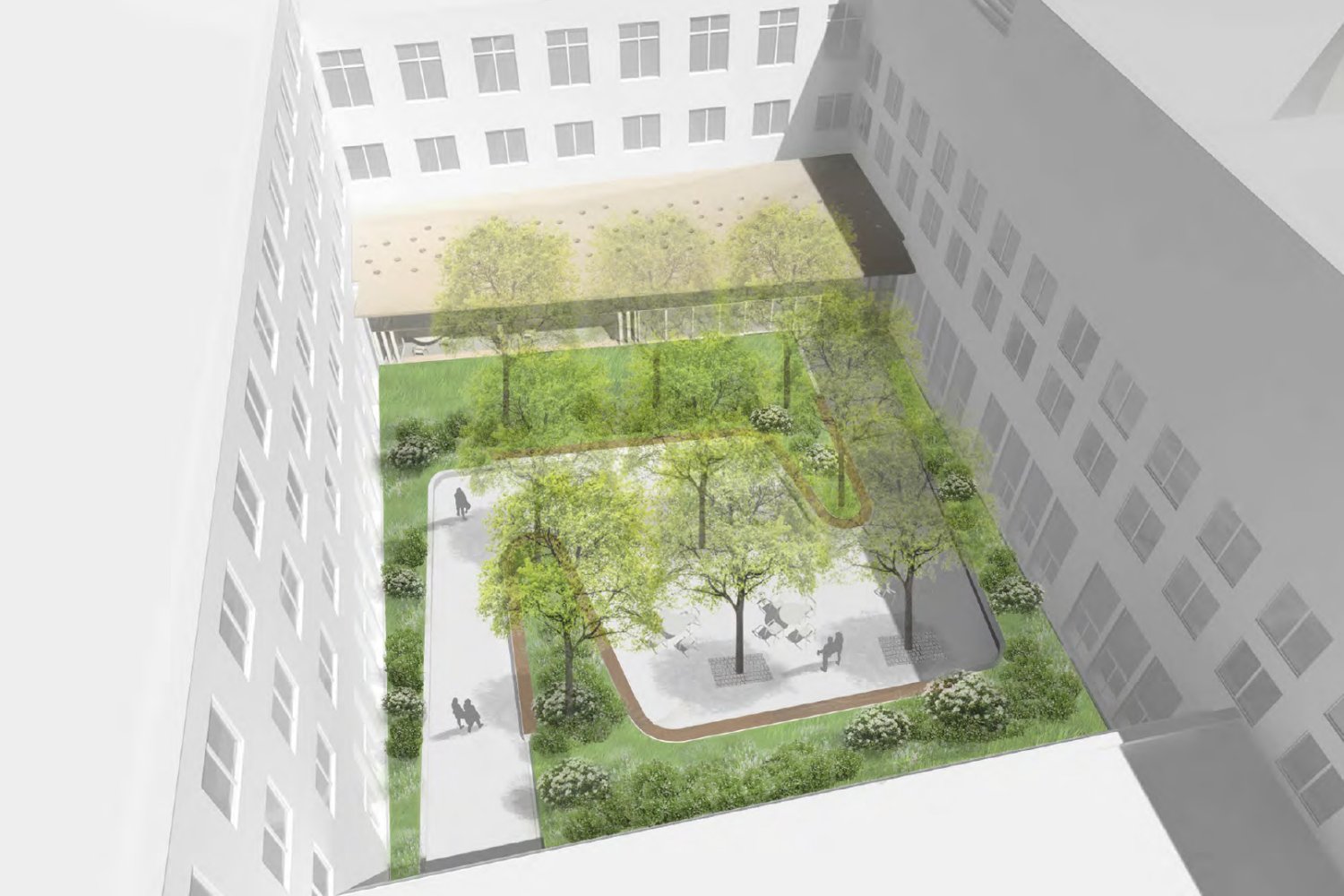 The courtyard at the center of Building 14 is being renovated concurrently with Hayden Library, the MIT Libraries announced today. Longtime hopes for renovating this underutilized outdoor space have been given new life with a design concept from Kennedy & Violich Architecture (KVA), architects of the library renovation, working in collaboration with Stephen Stimson Associates Landscape Architects. Both the library and courtyard renovation projects are expected to be completed at the same time later this year.
"This is a terrific opportunity to transform a prime campus location into a beautiful, oasis-like space unlike any other on campus," says Director of Libraries Chris Bourg. "KVA's design makes thoughtful connections between inside and out and will provide a welcoming outdoor space for the MIT community to pause and recharge."
"In re-imagining the future of Hayden Library, the team at KVA was very excited to rediscover the courtyard as a green space in
…
Read More
BINGHAMTON (WBNG) — A developer is spending millions to rehabilitate two historic Binghamton buildings, Mayor Richard C. David announced at a groundbreaking Monday at 33 S. Washington St.
Developer Brett Pritchard aims to spend $5 million to renovate the former Number 5 restaurant building and historic Binghamton fire station on the city's south side.
In addition, the mayor's office said Pritchard will construct a new gas station, convenience store, bank and restaurant.
"This project preserves and protects two historic South Side buildings, while redeveloping an underutilized parking lot on a major commercial corridor," said Mayor David. "With a focus on walkable access, landscaping and building aesthetics, this project will be a neighborhood asset for South Side residents."
The former restaurant and fire station will be transformed into commercial office space. The former flood-damaged LA Tazza coffee shop will be converted into retail and office space.
Workers have begun demolishing a
…
Read More