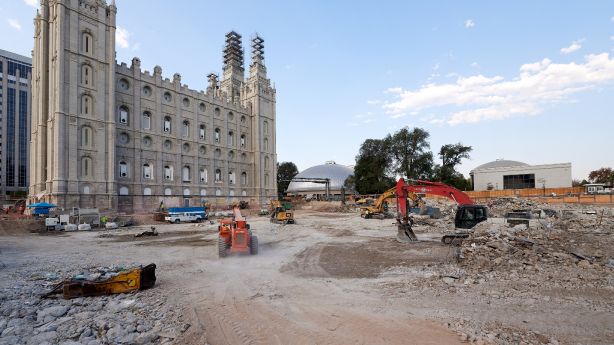 Editor's note: This story is a part of a series highlighting Latter-day Saints for General Conference week.
---
SALT LAKE CITY — Temple Square already looks vastly different than it did nine months ago when crews began the massive Salt Lake Temple renovation project.
Gone are the majority of temple add-ons constructed in the 1960s, such as the north side entrance, chapel and sealing room addition, and nearly all objects that were located in the space north and south of the temple. Other buildings, such as the South Visitors' Center, were demolished in January.
There's also a large pit surrounding the historic structure after crews created a retaining wall around it as they work to strengthen the temple's foundation.
"The next stage is probably the hardest, where we work on strengthening the foundation by adding to the foundation," said Andy Kirby, director of historic temple renovations for The Church of Jesus
…
Read More