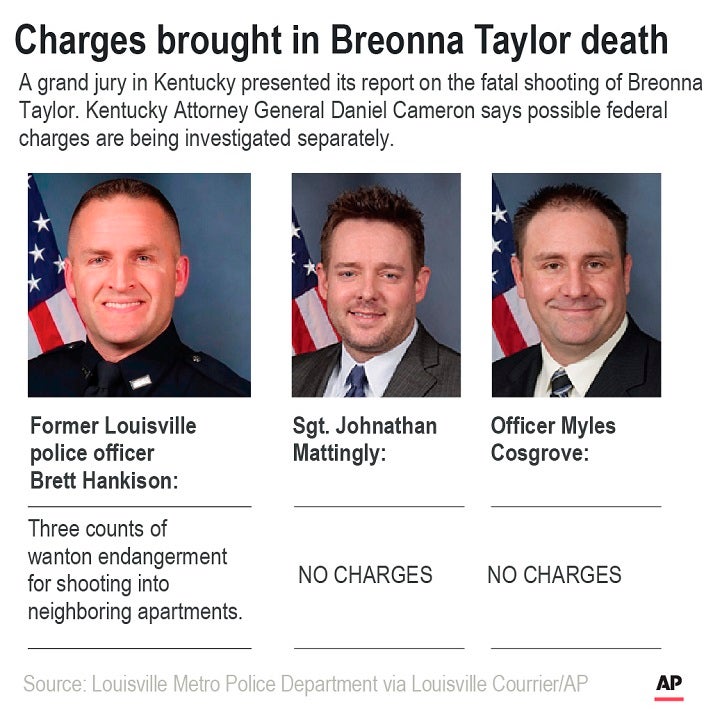 Members of the Louisville Metro Police Department's SWAT unit criticized the raid that ended with Breonna Taylor's death, with one member calling it an "egregious act," according to a report.
The criticism about the March 13 raid on Taylor's apartment came during interviews conducted by the department's Profession Integrity Unit with Lt. Dale Massey and other SWAT members, the Louisville Journal-Courier reported.
Officers were serving several warrants on multiple locations when Taylor's home was targeted. She was killed when Sgt. Jonathan Mattingly and detectives Myles Cosgrove and Brett Hankison fired more than 30 rounds after her boyfriend, Kenneth Walker, opened fire.
Walker stated he thought someone was breaking into the residence.
No officers were charged in Taylor's death. Hankinson was fired and faces three counts of wanton endangerment for bullets fired into a nearby apartment unit.
The highly-trained SWAT team responded to Taylor's apartment after the fatal police shooting. Sgt.
…
Read More