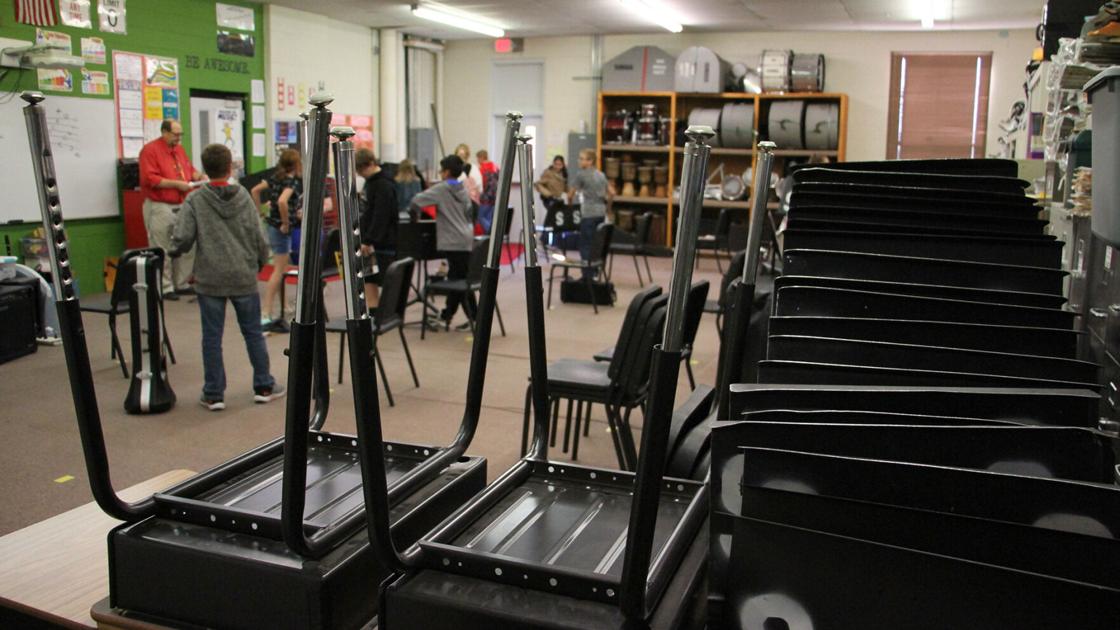 The movement toward the project began in earnest last year, Hora said.
"We looked at the school and the board wanted to narrow it down to what they felt was really needed," Hora said, "and to do it fiscally responsibly."
A brochure identifies what the project would address: safety/security, non-code-compliant restrooms, substandard locker rooms, a non-private student health and services area, a congested commons area and aging parts of the building that are no longer adequate.
Gaffney said security to monitor who enters the building is inadequate.
"The camera system doesn't take a very wide view and there may be more than one person wanting to check in," Gaffney said. "In visiting with other superintendents, that's a real safety issue."
Another issue is the music room, which lacks adequate storage, Hora said. A new music room would be part of the addition on the east side of the building and
…
Read More
BIDDEFORD — City voters will cast ballots on two Biddeford bond questions in the Nov. 3 election that address the condition of some of the city's residential streets and sidewalks, continues mandated upgrades to the storm and sanitary sewers, and sets aside money to repair some city-owned buildings.
Question 1 asks voters to approve $10 million in bonds, over 20 years, for further work to separate the city's storm and sanitary sewers and related work.
Question 2 asks voters to approve a $7.5 million bond, also over 20 years, for a myriad of projects. Within the $7.5 million total is $3.75 million for improvements to city streets and roads, sidewalks, and drainage systems, and up to $3.75
…
Read More