Like many college students, Natalie Hakala spent spring semester of her senior year taking classes in her parent's home in Eugene, Oregon. She followed all the lockdown regulations and did everything she could to keep herself and her family safe from COVID-19. As restrictions started to lift, she and some friends planned a camping trip to celebrate college graduation. The six campers thought they'd be protected if they stayed in their own tents and interacted outside.
"(Outdoors is) supposed to be a lot safer," the 22-year-old told TODAY. "Everything seemed fine then a couple of days later my friend called and said, 'Hey, I just tested positive for COVID.'"
On July 4, Hakala received a rapid COVID-19 test, and learned she had it too. The next day she lost her sense of smell. A few days later, she lost her sense of taste.
…
Read More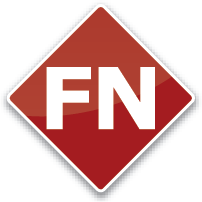 NEW YORK, NY / ACCESSWIRE / September 19, 2020 / Success is a product of years of discipline. Since his teenage years, stock trader Matthew Bonnafoux has dived into several business ventures. He learned through his experiences, faced many obstacles, and had to overcome failure. Today, Matthew is the CEO of Elite Luxury Design, one of the leading companies in the home renovation scene in New Mexico.
Matthew grew up with a goal to succeed as a stock trader and entrepreneur. Now at 22, he is managing his own luxury home remodeling company. After three months into the business, the company has earned over $150,000 under Matthew's leadership and his team's unparalleled performance. Elite Luxury Design is currently valued at $2.4 million, and it continues to expand its influence nationwide.
Elite Luxury Design is known for its incredible quality of work. "We follow core and valuable morals and ethics such
…
Read More